GET RAD ON RUSH & DIVISION!
Dust off those Doc Marten's, Carpenter Jeans and Slap Bracelets, because it's time to celebrate the 90's!
Green Curtain Events and Chicago Bar Parties are taking over the Division Street bar scene for an action-packed day celebrating the best decade of your life!
Join thousands of Chicagoans in full 90's gear as you "crawl" to Chicago's top bars!
Guests will have exclusive access to multiple bars, exclusive drink specials, live DJs and bands playing all your favorite 90's jamz at all bars, 90's karaoke,  costumes, a Carlton dance contest (seriously), giveaways and so much more! (Scroll to the bottom of this page to view all details and participating bars.)
 
THE 411
WHEN AND WHERE IS THE CRAWL?
July 9 2016 (Saturday) at 11 AM – Rush/Division Street Bar Scene (see bar line-up below)
DO I NEED TICKET TO CRAWL? WHAT DOES A TICKET INCLUDE?
Just like Zack and Slater needed fake IDs to get into The Attic, you'll need a ticket to enter the crawl (and a real ID).
TICKETS INCLUDE:
Entry to all NINE participating bars (see lineup) with organized bar crawl agenda
Access to exclusive drink specials (sorry, no Zima though)
DJ's/live music playing your favorite 90's Jamz (we'll even have 90's karaoke!)
90s dance contests (including a Carlton dance contest, no joke), costume contests, giveaways, slap bracelets for the first 200 tickets
$5 beverage + $5 appetizer gift card for each ticket holder
HOW MUCH ARE TICKETS?
Lucky for you, we're starting out by offering you a 1996 price of $15, but this will go up very quickly, so don't wait to get yours!
SHOULD I DRESS UP?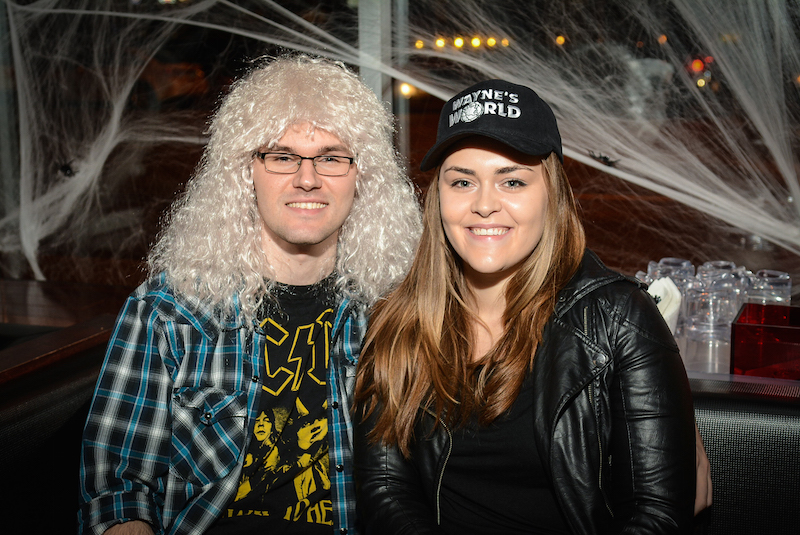 YES, YES AND YES. Seriously, you're going to feel out of place if you don't dress up. Whether you go grunge, hip hop, Saved By The Bell, boy band, anyone from All That, yourself in the 90's; the possibilities are endless!
Head to the thrift store, the internet (using AOL dial-up, of course), or find those high school boxes you left in parents' basement to nab some classic 90's gear. Think Acid Washed Jeans, Doc Marten's, majestic overalls (don't you dare button that second button), or these Skechers. And if you really want to go all out, head down the salon and ask for a Rachel Cut, or to your barber for the classic J.T.T. bowl cut/middle part.
HOW DOES THIS WORK? CAN I JUST SHOW UP AT ANY OF THE BARS?
There is a preferred party route for the Bar Crawl starting with McFadden's at 11 AM and then approximately two hours at each location, please see the schedule below for details. You are welcome to join in at any point but the goal is to make it to the end.
11 AM – 1 PM: McFadden's *Official Check-In*
1 PM – 3 PM: She-Nannigan's, Original Mother's, Mother's Too or Butch McGuires
3 PM – 5 PM: Hopsmith, The Lodge or Coconutz
5 PM – 7 PM: The Hangge Uppe
WHY SHOULD I GO?
Aside from this being the most fun day of the year and an awesome value, you'll also be helping a great cause (The Little Giraffe Foundation), as a portion of each ticket sold will be donated to this rad charity.
DO I HAVE TO BE 21 YEARS OF AGE TO ATTEND?
Yes. Nobody under the age of 21 can participate in this event. All ticket holders will be required to show proper identification to enter each venue.
HOW DO I GET THERE?
The event takes place near the Rush & Division Street intersection and is within walking distance of the Clark/Division CTA Red Line Station, as well as many CTA bus routes. Taxis and ride-sharing services are also plentiful in this area. DO NOT DRINK AND DRIVE.
How to Register
Click on the below link to register by going to our website. Just enter your detail and pay the registration fees.
Tweet